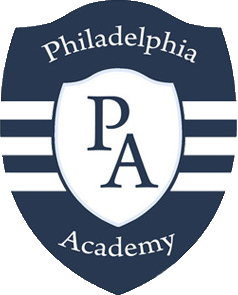 The Charger Creed
I am a Charger;
fearless in the face of challenge,
honest in my efforts,
and steadfast in my convictions.
Success is attainable with
determination, integrity, and honor.
I am a Charger,
I will succeed.

Our high school serves almost 450 members of our community. In alignment with the Pennsylvania state standards, we offer our students a college-preparatory and career-ready education, including a wide range of electives, such as Music, Art, Robotics, Ecology, Zoology, and Culinary. In addition, we also have four Advanced Placement courses: US History, US Government, Calculus, and Literature and Composition.
Currently, a capital improvement project is underway as we have begun construction on a state of the art Bio-Tech STEM Lab and greenhouse that will be opening for the upcoming 2017 school year. This is our next step in our vision for preparing students for the ever-evolving career fields of the 21 st century.
In addition to our academics, our school also offers a wide range of extracurricular activates. Philadelphia Academy is the home of the Chargers! Our varsity teams include Golf (Three time city champions), Boys Soccer (Three time city champions, One time PIAA champions), Girls Soccer (One time city champions, One time PIAA champions), Baseball (One time city champions), Softball (Two time PIAA champions, One time city champions), Boys Basketball, and Girls Basketball (Celebrating our first student with a 1,000 + career points). Our academic extracurricular activities are showcased by our Chess and Debate teams, as well as the following programs: Ethics, World Views, Research Lab, Silent Study, Yearbook Committee, Environmental/Ecology, Community Service, and Model United Nations.
Post-secondary, we pride ourselves in the fact that 100% of our students leave Philadelphia Academy with an immediate path for the future, whether it is a career field, military service, or higher education, with approximately 85% of our graduating students choosing to pursue a college degree.

Philadelphia Academy Charter High School (PACHS) offers the following:

Extracurricular activities at Philadelphia Academy belong to our students. We offer a broad range of programs including National Honor Society, student government, and a community service corp. Student interest and commitment drive our programs and students partner closely with dedicated faculty moderators. Our goal is to extend learning through student participation in extracurricular programs. Students learn the importance of leading, serving, and engaging with their peers and the community through extracurricular programs.
Here are some of our extracurricular programs:
SAT Preparation (Fall sessions and Spring sessions)
Environmental Club
Model United Nations
Academic Tutoring
Drama Club
Chess Club
Community Service Club
Robotics and Engineering Club
Student Council
Charger Weekly News Broadcast
Yearbook
Music Club
Dear Parent/Guardian:
The Keystone Exams are end-of-course assessments designed to assess proficiency in various subjects. During the 2016-2017 school year, the following Keystone Exams will be available: Algebra I, Literature and Biology. In future years, pending funding, additional Keystone Exams may be administered.
The Keystone Exams are one component of Pennsylvania's proposed system of high school graduation requirements. Keystone Exams will help school districts guide students toward meeting state standards.
Any junior student who did not receive a score of proficient or advanced on prior testing of the Keystone Exam will retake it during the 2016-2017 Winter Assessment Wave 1 and 2. The retesting dates are:
| | |
| --- | --- |
| Assessment | Dates |
| Literature- Module 1 | December 5, 2016 |
| Literature- Module 2 | December 6, 2016 |
| Algebra- Module 1 | December 7, 2016 |
| Algebra- Module 2 | December 8, 2016 |
| Biology- Module 1 | January 12, 2017 |
| Biology- Module 2 | January 13, 2017 |
Attached you will find some common questions about the Keystone, the cell phone policy, calculator policy, and code of conduct for test takers. Please reinforce the importance of following test procedures with your student.
For more detailed information about the Keystone exams, please visit the Pennsylvania Department of Education's Standards Aligned System website at www.pdesas.org.
Sincerely,
Angela Pazdunkiewicz M.Ed.
Assistant Principal / High School Assessment Coordinator
Keystone Information (Spanish)